COMPLETING THE CIRCLE: TOWARDS THE ACHIEVEMENT OF IND-EQUITY- A CULTURALLY RELEVANT HEALTH EQUITY MODEL BY/FOR INDIGENOUS POPULATIONS
Keywords:
health equity, IND-equity, Indigenous knowledge, Nursing, Allyship
Abstract
Health equity is defined in ways that espouse values of social justice and benevolence and is held up as an ideal state achievable by all. However, there remains a troubling gap in health outcomes between Indigenous Peoples and other Canadians. Public health stakeholders aspire to 'close the gap' and 'level the gradient' to reduce inequities though the implementation of various health equity focused strategies. The Truth and Reconciliation Commission of Canada echoes this objective and calls for self-determining structural reform to address health inequity for Indigenous Peoples. This paper proposes an IND-equity model as a reconciliation inspired response that upholds Indigenous self-determination and is informed by diverse Indigenous ways of knowing.  When adopting this model, the goal is to complete the circle and foster wholistic balance. Further development and implementation of an IND-equity model requires advocacy by all health practitioners. Nurses hold potential to lead and engage in structural reform through an Indigenous health ally role.
Downloads
Download data is not yet available.
References
Aboriginal Nurses Association of Canada. (2001). An Aboriginal nursing specialty. Ottawa.
Absolon, K. (2010). Indigenous wholistic theory: A knowledge set for practice. First Peoples Child and Family Review, 5(2), 74-87. https://fpcfr.com/index.php/FPCFR/article/view/95
Aguiar, W., & Halseth, R. (2015). Aboriginal peoples and historic trauma: The processes of intergenerational transmission. National Collaborating Centre for Aboriginal Health. https://www.ccnsa-nccah.ca/Publications/Lists/Publications/Attachments/142/2015-04-28-AguiarHalseth-RPT-IntergenTraumaHistory-EN-Web.pdf
Allan, B., & Smylie, J. (2015). First peoples, second class treatment: The role of racism in the health and well-being of Indigenous peoples in Canada. The Wellesley Institute. https://www.wellesleyinstitute.com/wp-content/uploads/2015/02/Full-Report-FPSCT-Updated.pdf
Battiste, M., & Youngblood Henderson, J. S. (2000). Protecting Indigenous knowledge and heritage: A global challenge. Purich Publishing Ltd.
Battiste, M. (2002). Indigenous knowledge and pedagogy in First Nations education: A literature review with recommendations. Prepared for the National Working Group on Education and the Minister of Indian Affairs Indian and Northern Affairs Canada (INAC), October 31, 2002. https://www.afn.ca/uploads/files/education/24._2002_oct_marie_battiste_indigenousknowledgeandpedagogy_lit_review_for_min_working_group.pdf
Cajete, G. (2000). Native science: Natural laws of interdependence. Clear Light Publishers.Canadian Public Health Association. (n.d.). Canada's leadership in addressing the social determinants of health. Canadian Public Health Association. https://www.cpha.ca/canadas-leadership-addressing-social-determinants-health
Canadian Indigenous Nurses Association. (2016). Nothing for us – without us. Canadian Indigenous Nurses Association collaborative Indigenous partnership framework: Supporting our unique expertise: Indigenous nursing knowledge. The Indigenous Nurse, Spring, p. 14.
Canadian Nurses Association. (2018). Position statement: Promoting cultural competence in nursing. https://www.cna-aiic.ca/-/media/cna/page-content/pdf-en/position_statement_promoting_cultural_competence_in_nursing.pdf?la=en&hash=4B394DAE5C2138E7F6134D59E505DCB059754BA9
Dictionary dot com. (n.d.). Definition of equity. Dictionary dot com. http://www.dictionary.com/browse/equiy
Dion Stout, M. D. (2012). Ascribed health and wellness, Atikowisi miýw-āyāwin, to achieved health and wellness, Kaskitamasowin miýw-āyāwin: Shifting the paradigm. The Canadian Journal of Nursing Research = Revue canadienne de recherche en sciences infirmieres, 44(2), 11-4.
Dion Stout, M., & Kipling, G. (2003). Aboriginal people, resilience and the residential school legacy. Aboriginal Healing Foundation. http://www.ahf.ca/publications/research-series
Downey, B. (2014). Diaspora health literacy: Reclaiming and restoring Nibwaakaawin (wisdom) and mending broken hearts. https://macsphere.mcmaster.ca/bitstream/11375/16449/1/Downey%20Dissertation_Final__Oct%2015.pdf
Downey, B. (2019, December). IND-equity: Indigenous peoples right to health - who's listening? Manuscript in preparation.
Dyck, LA., Snelling, S., Morrison, V., Haworth-Brockman,M., Atkinson, D. (2018). Equity reporting: A framework for putting knowledge mobilization and health equity at the core of population health status reporting. Health Promotion and Chronic Disease Prevention in Canada. Research, Policy and Practice, 38(3).
Gunnell, J. (1998). Speech to the British Columbia legislature, December 2, 1998. BC Studies,120 (Winter 1998/99), 5-10. https://ojs.library.ubc.ca/index.php/bcstudies/article/view/1474/1518
Health Quality Ontario. (n.d). Health Quality Ontario's Health Equity Plan. Health Quality Ontario. https://www.hqontario.ca/Portals/0/documents/health-quality/Health_Equity_Plan_Report_En.pdf
Laurentian University. (n.d.) How to be an Ally to Indigenous peoples. https://laurentian.ca/indigenous-programs/how-to-be-an-ally
Marchildon, G. (2013). Health systems in transition (2nd ed.): Canada: Health system review 2013. University of Toronto Press.
McCallum, M. (2014). Indigenous women, work and history 1940-1980. University of Manitoba Press.
National Collaborating Centre for Determinants of Health. (2013). Let's talk: Universal and targeted approaches to health equity. http://nccdh.ca/resources/entry/lets-talk-universal-and-targeted-approaches
Ontario Indigenous Cultural Safety Program. (2017). New brand for Ontario Indigenous Cultural Safety Program. Anishinabek News, June 16, 2017. http://anishinabeknews.ca/2017/06/16/new-brand-for-ontario-indigenous-cultural-safety-program/
Peacock, T., & Wiser, M. (2002). Ojibwa: We look in all directions. Afton Historical Society Press.
Philpott, Hon. J. (2018). Canada's efforts to ensure the health and wellbeing of Indigenous peoples. The Lancet, 391(10131), 1650-1651.https://doi.org/DOI:10.1016/S0140-6736(18)30179-X
Public Health Agency of Canada. (2018). Infographic: Inequalities in infant mortalities in Canada. Retrieved from website: https://www.canada.ca/en/public-health/services/publications/science-research-data/inequalities-infant-mortality-infographic.html
Public Health Agency of Canada. (2018). Key Health Inequalities in Canada. A National Portrait. Retrieved from website: https://www.canada.ca/content/dam/phac-aspc/documents/services/publications/science-research/key-health-inequalities-canada-national-portrait-executive-summary/key_health_inequalities_full_report-eng.pdf
Richardson, L., & Murphy, T. (2018). Bringing reconciliation to healthcare in Canada. Wise practices for health leaders. HealthCareCan. https://www.healthcarecan.ca/wp-content/themes/camyno/assets/document/Reports/2018/HCC/EN/TRCC_EN.pdf
Romanow Commission. (2002). Commission on the future of health care in Canada. The Romanow Commission. Government of Canada. https://www.canada.ca/en/health-canada/services/health-care-system/commissions-inquiries/federal-commissions-health-care/commission-future-health-care-canada-romanow-commission.html
Smith, L. T. (1999) Research and Indigenous peoples: Decolonizing methodologies. Zed Books
Truth and Reconciliation Commission of Canada. (2015). Honouring the truth, reconciling for the future: Summary of the final report of the Truth and Reconciliation Commission of Canada. http://www.trc.ca/
United Nations. (1948). The universal declaration of human rights. https://www.un.org/en/universal-declaration-human-rights/index.html
United Nations. (2007). United Nations declaration on the rights of Indigenous peoples. https://www.un.org/development/desa/indigenouspeoples/declaration-on-the-rights-of-indigenous-peoples.html
Vorobej, M. (2008). Structural violence. Peace research, 40(2), 84-98. www.jstor.org/stable/23607799
Wonderopolis. (n.d.). Wonder of the day #825: What is murmuration? https://www.wonderopolis.org/wonder/what-is-a-murmuration
Youngblood-Henderson, S. (2000). Ayukpachi: Empowering aboriginal thought. In M. Battiste (Ed.), Reclaiming Indigenous voice and vision (pp. 248 - 271). UBC Press.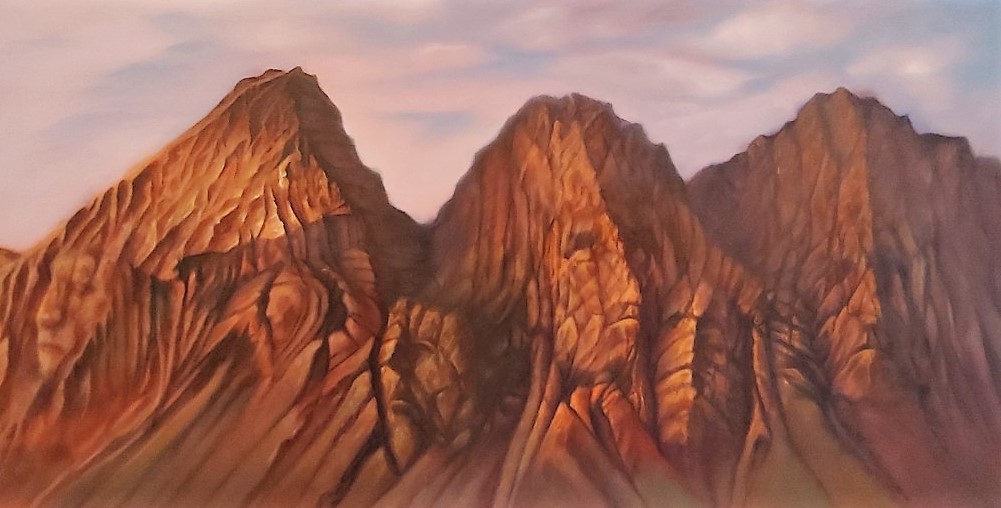 Downloads
How to Cite
Downey, B. (2020). COMPLETING THE CIRCLE: TOWARDS THE ACHIEVEMENT OF IND-EQUITY- A CULTURALLY RELEVANT HEALTH EQUITY MODEL BY/FOR INDIGENOUS POPULATIONS. Witness: The Canadian Journal of Critical Nursing Discourse, 2(1), 97–110. https://doi.org/10.25071/2291-5796.59