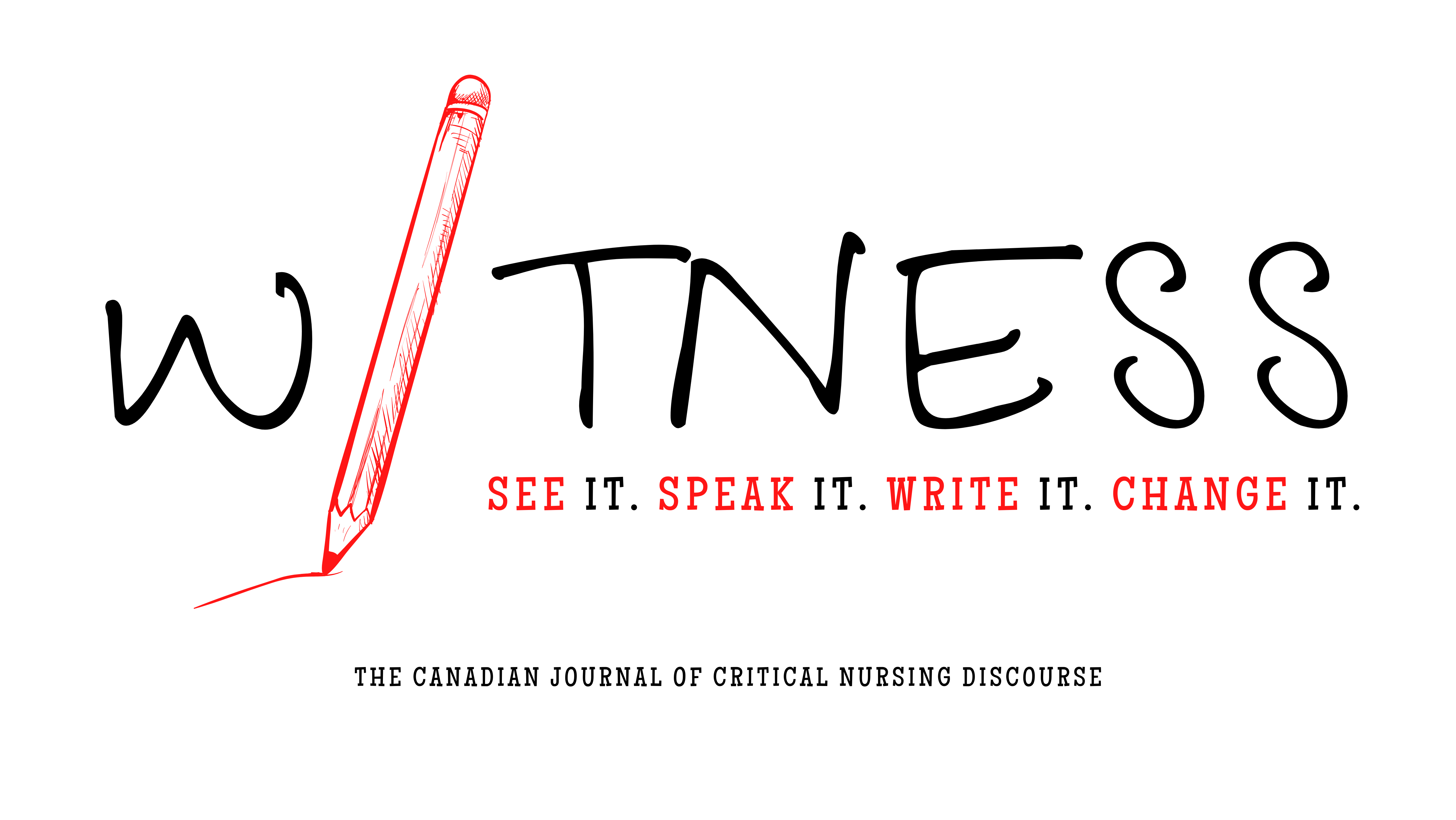 About the Journal
Witness: The Canadian Journal of Critical Nursing Discourse  is a Canadian Peer-Reviewed Scholarly Nursing Journal.
We currently publish twice a year
We are a collective of registered nurses whose practice, research, teaching and way of being is rooted in social justice.
We embrace the open access movement and seek to further dismantle multiple systemic barriers to knowledge dissemination.
We invite critical nursing discourse rooted in Social Justice, Advocacy, Power, Justice, Intersectionality, and Critical Social Theory.
We welcome & embrace plurality in criticality.
The Editorial Collective welcomes submissions that are language-based and/or arts-informed.
And we welcome undergraduate nursing students to consider submitting works they are engaged in concerning social justice and advocacy and to do so working with a faculty member who will serve as co-author.
Current Issue
Vol. 4 No. 2 (2022): Critical Community Health Nursing: Honouring the Legacy of Canada's Benita Cohen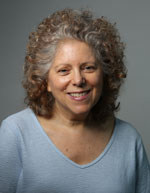 Witness readers, editors, reviewers, supporters and contributors form a collective of critical nurses in Canada and beyond who strive to ameliorate inequities in the health and quality of life of all. One key sub speciality that pays particular attention to health inequities is Canada's Community Health Nurses (CHNs).
In this special issue, we pay tribute to Dr. Benita Cohen's legacy of inspiring a critical lens in the theory and practice of population health/community health nursing in Canada. Her work called for a critical lens to the approach of CHNs and to the intended outcomes of our practices. She promoted advocacy as critical in redressing health inequities; she advocated for population health as a necessary framework in public health; she explored PHN perspectives regarding our role in addressing child and family poverty; she promoted participatory action research methods in public health nursing; she tirelessly promoted the role of the PHN in health equity including co-authoring a conceptual framework so that organizations might have the capacity to enable PHNs to take up issues of health inequity; strengthening capacity of health professional education programs to promote social justice and health equity; and so much more.
View All Issues